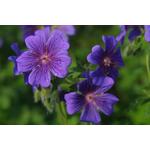 "Caring Closet" for Alzheimer's is Moving

The free service, sponsored by Alzheimer's Association, Statesboro Pilot Club, First Methodist Church and Altrusa Club will soon move from the Outreach Center location where they have served families for several years.
Family caregivers in the region may call 912-920-2231 or 1-800-272-3900 to register for this service if they are providing care for a person with Alzheimer's type dementia.
During the middle to later stages of Alzheimer's Disease, individuals lose sensory input as well as memory. They may forget where the bathroom is or be unable to control their bladder or colon functions.
As incontinence supplies can be quite expensive, monetary and other donations for the "Caring Closet" enable volunteers to dispense an allottment of adult diapers/pull-ups/briefs, bed pads, barrier cream, gloves and wipes monthly. The Caring closet is open on Fridays from 9:30am-1:30pm.
The new location starting in June is at Pittman Park Methodist church on 1102 Fair Road, Statesboro. Stop by the church office for directions to the closet.
Those who are already approved by the Coastal GA Regional Office of the Alzheimer's Association and already receiving supplies do not need to reapply. A physician's statement of dementia is required for all new applicants. This confirmation can be faxed to and from the regional office. Fax number is:912-921-7960.
Latest Activity: May 23, 2013 at 4:38 PM

Blog has been viewed (684) times.