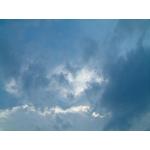 Bulloch County is TRASHY!
I am disgusted at how trashy our roadsides have become-why can't people throw their beer cans in their floorboards until they can dispose of them properly? Why do their fast food wrappers choke the ditches? Are folks that sorry and lazy? The dog food bags and garbage along highway 80 are a disgrace and give the impression that our hometown is a redneck, ignorant place! I am ashamed of how bad this litter looks to anyone visiting our area! Teach your children by example! Recycling is free at any one of our county recycling centers and there is no excuse for this ugly problem!
Latest Activity: Dec 10, 2012 at 10:47 AM

Blog has been viewed (1115) times.