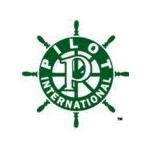 Pilot Club Annual Benefit Breakfast Nov. 17

PROCEEDS FROM THE BREAKFAST support the many Pilot Club projects including: gifts of an age appropriate dictionary to every 3rd grader in Bulloch County, "brainminders" puppet shows for Bulloch County kindergarteners to remind them to protect their brains from injury, a support group meeting at EGR to support caregivers of people with dementia, financial support for the Silver Lining Club, funds to provide incontinence supplies for late stage Alzheimer's patients through the "Caring Closet" at the Outreach Center, and Project Lifesaver, a system to locate people who wander from home. The Pilot Club members also assist at the Fair each year in the arts and Crafts booth.
MARK YOUR CALENDARS for this annual benefit breakfast event, forget your diet for that one day. It is a local tradition that Bruce Yawn and Randy Nessmith have collaborated on for years with help from businesses and individuals who contribute the best of the best meats, fruit and labor.
For more information about the Pilot Club of Statesboro, contact club president, Gwendolyn Yarbrough at 764-9353 or for information about the breakfast, contact Magina Bullock at 536-0302. The group meets monthly, the third Thursday of each month at R.J.STeakery at 6:30pm. If you cannot make the breakfast, you may mail a donation to Pilot Club Statesboro, PO Box 922, zip 30459. Tickets will be available at the door at $7.00 for adults all you can eat, and $4.00 for children (under 10).
Latest Activity: Oct 02, 2012 at 5:30 PM

Blog has been viewed (333) times.